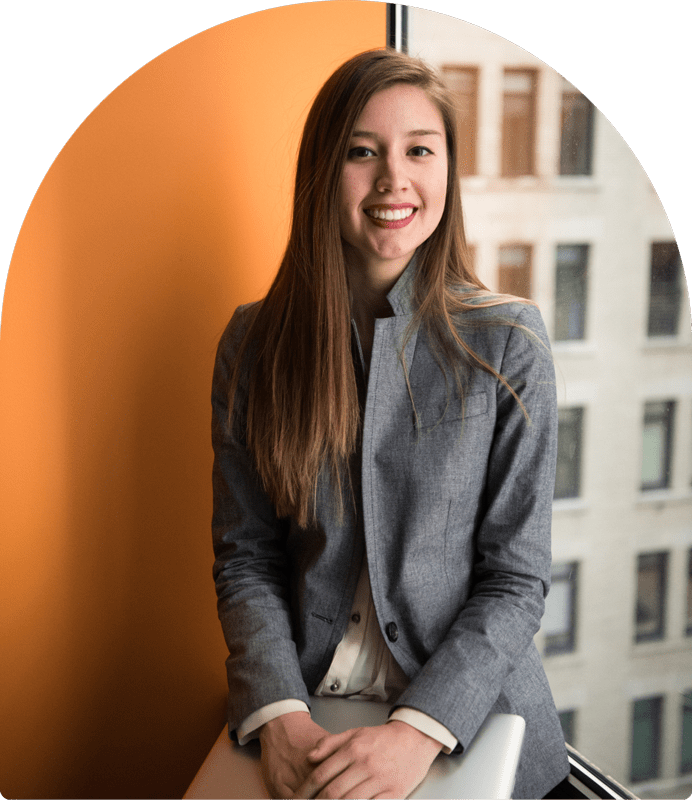 Lucia, 23 years
Mentee @Mentors4u
A unique opportunity for both personal and professional growth
Mentors4u has been the largest independent, free of charge, non-profit Mentoring program in Europe since 2014, connecting excellent students (Mentee) with successful professionals (Mentors).
5,000
Mentors and Mentees for Europe's largest Mentoring communit
93%
Mentee found a job within 3 months of graduation
164
Universities represented
2,394
Companies active in the Community
Join our Community
Become a member of the Mentors4u Community to get in touch with successful professionals who will help you express your talent to the full.
Build a relationship with a Mentor
Tell your story and your goals, listen to his or her advice to set you on the best possible career path to fulfilment.
Access the community of Mentors4u professionals
Connect with talented students, Mentors with excellent backgrounds and leaders from industry, consulting and finance.
Compare yourself with the best and develop new skills
Attend live and online events with professionals and courses, discover new business and networking opportunities.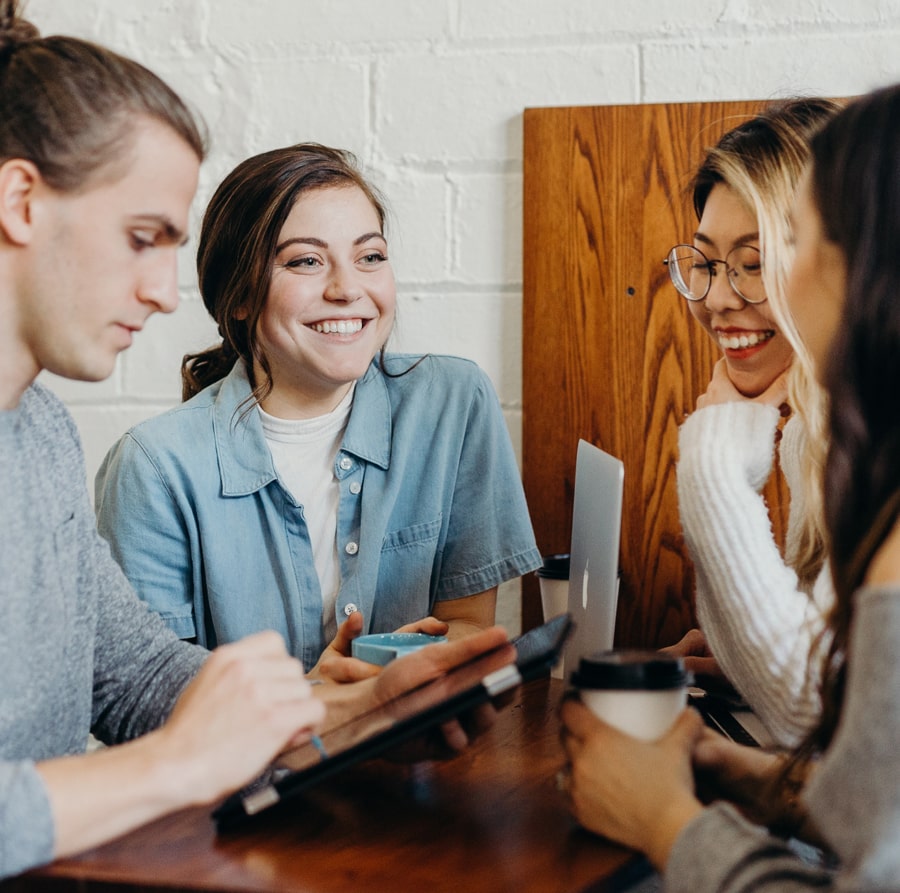 Our values
The founding values of Mentors4u
Unleashing the talent of motivated and deserving young people
so that their backgrounds and incomplete information do not become a constraint on their ambitions.
Create a Community based on merit
within which to foster the exchange of ideas and content useful for the personal and professional growth of all participants.
Contribute to the growth and development of the country
by supporting its young people and talents.
To become a point of reference
and a source of inspiration in Italy and Europe for other Mentoring programmes.
Our Partners over time
The operation of Mentors4u is possible thanks to the support and donations of our Partner
Mentor
Do you believe in growth through exchange?
Become a Mentor and share your professional and personal experiences with young students or recent graduates.
The figure of the Mentor represents a strategic guide in setting up a professional path for, by sharing their experience, they help identify the type of career that best fits the students' passions and ambitions, suggest the skills to be developed in order to aspire to the professions identified and how to develop them completely and efficiently.
Become a Mentor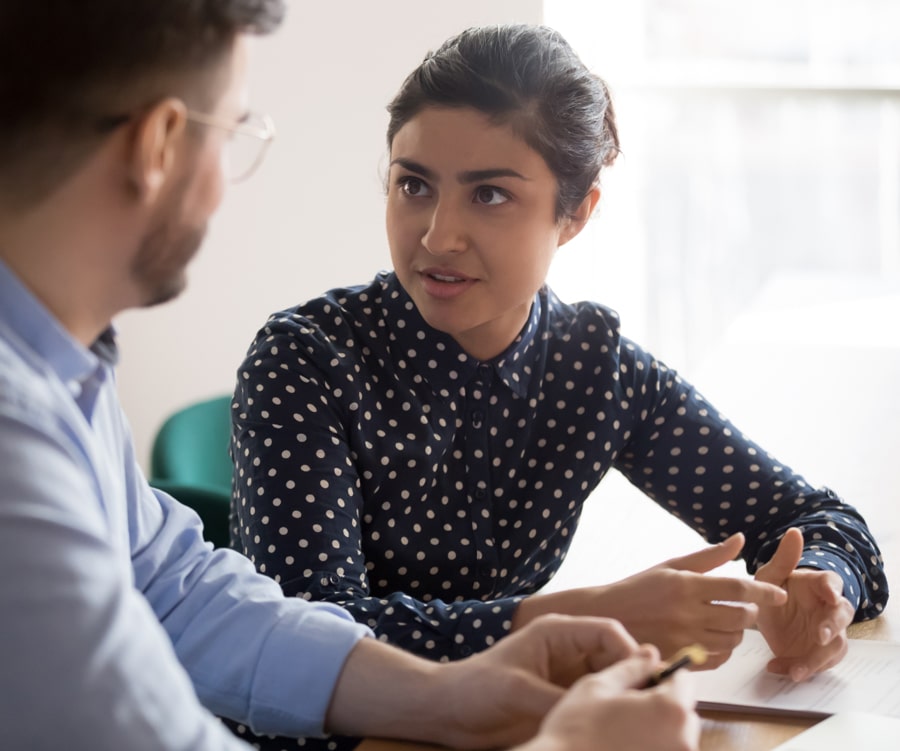 Evidences from our Alumni
Mentor
Anna Silvestri
Sr. Associate @ McKinsey & Company
During the first years of university I realized that having role models to inspire your is important, but not enough. In fact, the dialogue and personal relationship that are established with a Mentor are priceless.
Over the years, I have been both a Mentor and a Mentee; from these experiences I have learned three important lessons: Always ask why, Never give up, Make your voice heard.
Mentee
Ilaria Uras
Student @ EMIT (Economics and Management of Innovation and Technology)
Mentors4u is the occation to come across new people, ideas, and opportunities which will broaden your horizons and widen your dreams.
Mentors4u is a family where you can always find someone ready to help and believe in you, providing you with the ability to seize an opportunity behind every challenge and helping build the confidence needed to achieve any goal.
Mentor
Valerio Giannunzio
Senior Engagement Manager @ Salesforce
A Mentor is able to guide the Mentee from the moment he/she takes the first steps in the professional world, helping them focus on their aspirations and objectives, evaluate opportunities to make the most of their skills and ambitions, and helping them face the doubts that every student has when approaching the job market for the first time - all with the experience of those who have faced the same situations in the past.
Mentee
Mattia Tino
Structured Finance Analyst @ IMI Corporate & Investment Banking
Today, looking back, I realize that not everyone has had the same opportunities I had, and Mentors4u is the answer to this. The concept of "leverage", very dear to us students of economics, does not only bear a financial connotation: Mentors4u is the greatest leverage of all, for those students who wants to get better - always.
Founder
I believe Mentors4u is a fantastic adventure because it offers so much to all its participants.
For Mentees, it's a great opportunity to understand who they are and how to make their dreams come true through an open and sincere interaction with their Mentor.

Stefania Boroli
Co-Founder
Founder
Growth, give back, social mobility and networking: in one word Mentors4u.
A community based on merit which, through the exchange of experiences and advice, aims at helping motivated students of any background and university to make...

Dimitrios Tzivelis
Co-Founder
Have any question?
Consult FAQs
Mentors4u is an online platform that connects excellent students eager to pursue a career in the world of management and finance (Mentees) with successful young professionals (Mentors) who can provide them with advice on how to set up an academic and career path that will lead them to fulfil their potential and passions.
If you share our values and want to personally support the Mentors4u initiative, you can contribute to the project with online donations via
our website page
.
Each selected Mentee will be assigned a Mentor taking into account the preferences expressed during the application phase. Each Mentor will help each assigned Mentee through periodic interactions (e.g. quarterly calls), in identifying and setting the academic and professional path most in line with the Mentee's characteristics and ambitions. In particular, each Mentor will share with the Mentee his/her experience, help her/him to identify the type of career that best matches his/her passions and ambitions, suggest the skills to be developed in order to aspire to the identified professions and how to develop them in a complete and efficient way. The relationship between Mentor and Mentee is at the heart of the programme. Other benefits of becoming a Mentee include: a. access to the Mentors4u Community Wall; b. access to the Knowledge Center containing articles, presentations and other content of interest; c. access to the Directory with Mentor and Mentee profiles; d. Invitation to the annual Mentors4u event; e. visibility at Partner companies; f. possible benefits (scholarships, discounts, subscriptions) - offer still under development.
Each Mentee is selected by Mentors4u from among Italian students (studying in Italy or abroad) and foreign students enrolled in Italy, from the second year of a Bachelor's degree to the last year of a Master's degree, on the basis of CV, motivation/need for Mentoring and diversity. You can find all the indications on the page:
mentee
Each Mentor is selected by Mentors4u on the basis of CV, motivation and personal inclination towards Mentoring. You can find all the indications on the page:
mentor